Are you visiting the Fuorisalone in Milan from the 17th to 22nd April?  If so we are delighted to be taking part for the first time.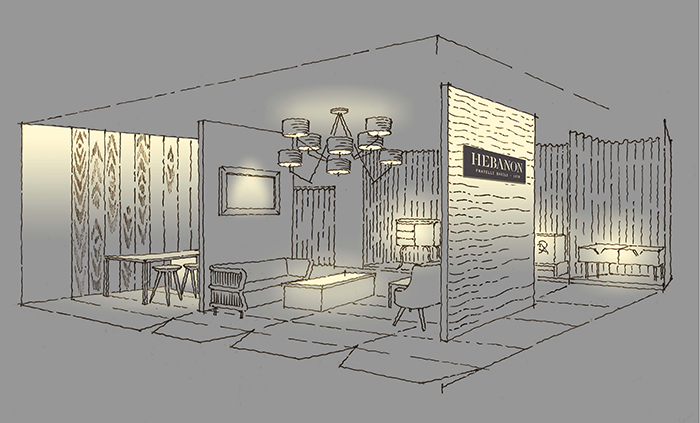 Firstly you can find us on the Hebanon Furniture stand at the Salone del Mobile exhibition in the luxury pavilion G02 Hall 1. Hebanon are an elegant and refined cabinetmaker which has been the  passion of the Basile family for almost two hundred years. Their stunning furniture from their new collection will be dramatically lit as in an art gallery using our new versatile Vorsa spotlight (launching this June) along with discreet lighting to their kitchen and seating areas.

Secondly we are proud to announce an exciting new venture: The Outdoor Living Garden at the Baglioni Hotel Carlton in Milan with our partners Coco Wolf and Marine Leather. The luxurious setting includes a selection of outdoor furniture from Coco Wolf, inspirational mood lighting from ourselves and creative leather installations and upholstery from Marine Leather. The strong synergy between the brands brings a unique level of luxury to showcase exciting outdoor products by creating an inspiring space at this prestigious hotel in Milan.
This installation can be seen at the Baglioni Hotel Carlton in Milan from the 17th April until the end of September.